Ben Paul Williams is an actor and musician living in NYC.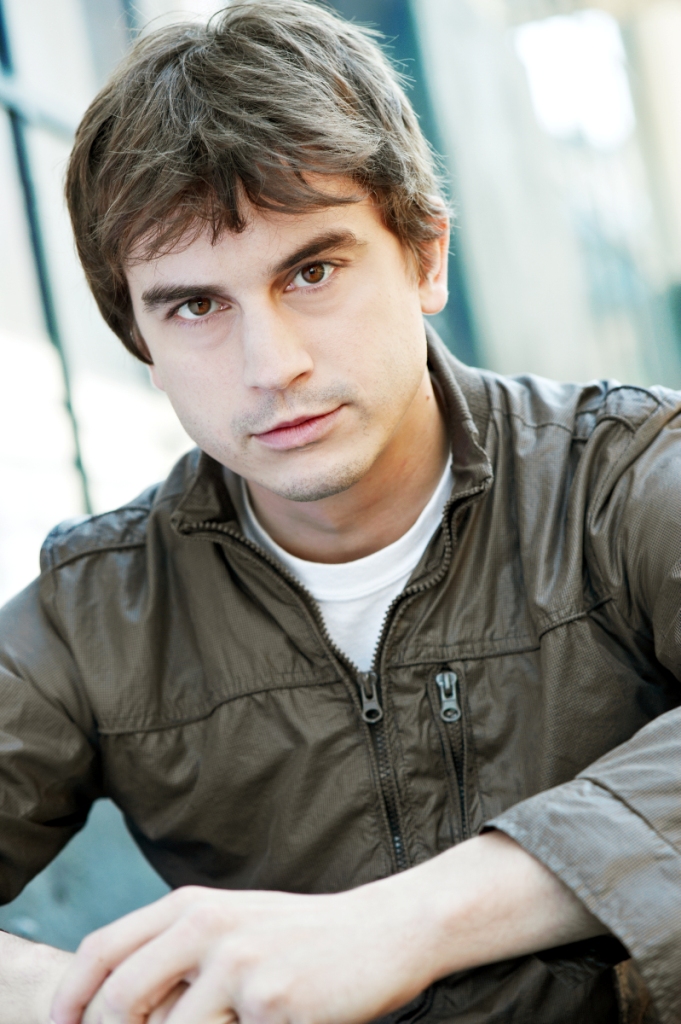 ACTOR
Ben received his actor training at the Royal Academy of Dramatic Art and Cornell University, with additional study at the University of Minnesota - Twin Cities and the University of Wisconsin - Milwaukee. He holds a degree in Philosophy and Performance (with a concentration in Theatre) from Cornell University, and his work has been seen at Manhattan Theatre Club, Ensemble Studio Theatre, La MaMa E.T.C., The Players Theatre, Utah Shakespearean Festival, Folding Chair Classical Theatre, Seven Stages Shakespeare Company, Riverside Theatre, Shadowland Theatre, Florida Studio Theatre, Casa Mañana Theatre, Farmer's Alley Theatre, Illusion Theatre, and Milwaukee's late great X Theatre, among others. He was also a founding member of the sketch comedy group Saint Glorious (formerly known as Quasi under Quasi-Productions, where he was also an Executive Producer), performing with them in 12 shows over 8 years and 3 cities.
Ben's favorite professional roles include Carl Perkins (Million Dollar Quartet), Nat Paradis (Last Gas by John Cariani), Lee Harvey Oswald (Oswald: The Actual Interrogation), Hamlet (Hamlet), Mercutio (Romeo and Juliet), Napoleon Bonaparte (Destiny and the Little Man), Nat Dawson (Honky-Tonk Highway), Jim (Pump Boys and Dinettes), Steve (Ring of Fire: The Music of Johnny Cash), Paul (Songs of Love: A Theatrical Mixtape), Hadley (The Only Child), David Reilly (Antenora; Award for Outstanding Lead Actor, Planet Connections Theatre Festivity), Ian Cobb (Up, Up, Down, Down), John Proctor (The Crucible, staged reading), Peter the Clown (Romeo and Juliet), Roy Caulder (Lone Star), Billy Bibbit (One Flew Over the Cuckoo's Nest) and Mozart (Amadeus).  CLICK HERE FOR FULL RESUME.
Ben is represented by Phoenix Artists, Inc. and he is a proud member of Actor's Equity Association.
BECOME A FAN of ACTOR BEN on Facebook
MUSICIAN
Ben has been writing and performing music for more than 20 years since teaching himself on his dad's worn out acoustic. In addition to his "band musical" experience in shows like Million Dollar Quartet, Ring of Fire, Pump Boys, and Honky-Tonk Highway, he has also written full scores for productions of A Midsummer Night's Dream, the east coast premiere of Emma Donoghue's Kissing the Witch, his own plays The Wind and Severely Influenced By Groucho, as well as musical pieces for productions of Romeo and Juliet, Up, Up, Down, Down, and Mrs. MacKenzie's Beginner's Guide to the Blues, and dozens of songs for his sketch comedy group Saint Glorious (formerly known as Quasi). Ben is currently developing a one-person show based on his songs and songwriting process, which spans the full 20 years of his experience creating, recording, and performing his original music.
Born in Duluth, MN, raised in nearby Holyoke and then later just outside of Milwaukee, WI, Ben's Midwestern sensibilities are intact as a singer / songwriter, although they certainly don't run the show. His lyrics balance kinetic spontaneity and emotion with an often decidedly simple musicality. As he processes his experience and sets the dial to "musical output", it's worth listening in.
Ben has four years of private vocal training in jazz, classical and contemporary styles, as well extensive choral experience. He is otherwise a self-taught musician, mingling acoustic guitar -- or anything he can get his hands on -- with his lyrical blend of folk, rock, alternative and indie sounds.